JUDYTHE KAYE KEYSER KUETHER ROWE
AAFA #0964
1944 MN – 2011 MN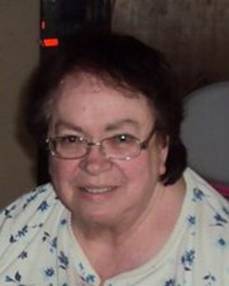 Photo from Judy Keyser Kuether Rowe Memorial Services Facebook page
DAILY HERALD
Austin, Mower Co., MN—Saturday, 2 April 2011
            Judythe (Judy) Keyser Kuether Rowe, 66, of Austin, died peacefully Friday, March 18, 2011, after her courageous battle with cancer at Comforcare Good Samaritan Center in Austin.
            Judy Keyser Kuether Rowe was born May 18, 1944, in Austin to Kent and Loretta (O'Marro) Keyser. She was a graduate of Austin High School in 1962 and a graduate of Hamilton Business College in 1966. She also attended the Austin Vo-Tech and took college classes in Mason City. In her early years, she worked at Wilson's in Albert Lea. Later on, she worked as an aide at Burr Oak Manor and at the Sacred Heart Adult Day Care in the Alzheimer's unit.
            On Nov. 25, 1967, Judy Keyser was united in marriage to Roger Kuether in Austin. This marriage was blessed with five children. The couple made their home in Austin and later divorced in the early 1990s. On Sept. 19, 1996, Judy married Theodore Rowe in Chicago.
            Judy loved to play the piano and played organ at church for many years. She played third chair clarinet in high school. She enjoyed baking and had a great love for genealogy. She will be remembered for her great love for her church and the gospel as well as members of the church and her lifelong friends. Judy had a great love for her children and her family. She enjoyed laughing and joking with people. She had a great passion for scrapbooking, shopping, collecting knick-knacks, watching ice skating and "Dancing with the Stars" on TV, surfing the Internet and eating out. Judy also enjoyed her time with her two dogs.
            Survivors include her husband, Theodore Rowe of Austin; children, Lucas Kuether, Ann Anderson and Jason Kuether, all of Austin, and David (Katie) Kuether of St. George, Utah.
            Preceding her in death were her parents, Kenton and Loretta Keyser; infant daughter, Susan Kuether; granddaughter, Hannah Kuether; and her sister Dianna Keyser.
            Memorial services for Judy will be held 10 a.m. April 9, at The Church of Jesus Christ of Latter Day Saints, 404 31st Street NW, Austin with Bishop Mark White officiating. Friends may visit a half-hour with family prior to the service at the church. Interment is in Oakwood Cemetery in Austin. In lieu of flowers, memorials are preferred to the family. Condolences may be expressed to the family online at www.worlein.com. Worlein Funeral Home in Austin is handling arrangements.
AAFA NOTES: SSDI records confirm the birth and death dates of Judythe Kaye Rowe (SS# issued in MN last residence Austin, Mower Co., MN.
            Judy's grandfather, Harry Marcellus Alford, was adopted by a Keyser family because his mother, Ellen Rediker, died 8 months after his birth.
            For more information about this family, see AAFA's published genealogies, Known Descendants of Benedict Alford and Joan Newton and Thomas Alford b. about 1598 England.
            Her Alford lineage, from her grandfather: Harry Marcellus 1878 MN3, Alonzo 1842 NY4, Lewis Austin 1814 VT5, Ashley Owen 1770 VT6, Benedict 1716 CT7, Benedict 1688 CT8, Jeremiah 1655 CT9, Benedict 1619 England10, Thomas 1598 England11.